Search in Fluxiom just got more powerful
One thing our customers enjoy in Fluxiom is how to organise and filter files using tags. With just one click you can narrow down search results and quickly find the files you're looking for.
Today we're exited to take this one step further. With the roll out of search chips, an intuitive and fast way to search and filter your files right from the search field.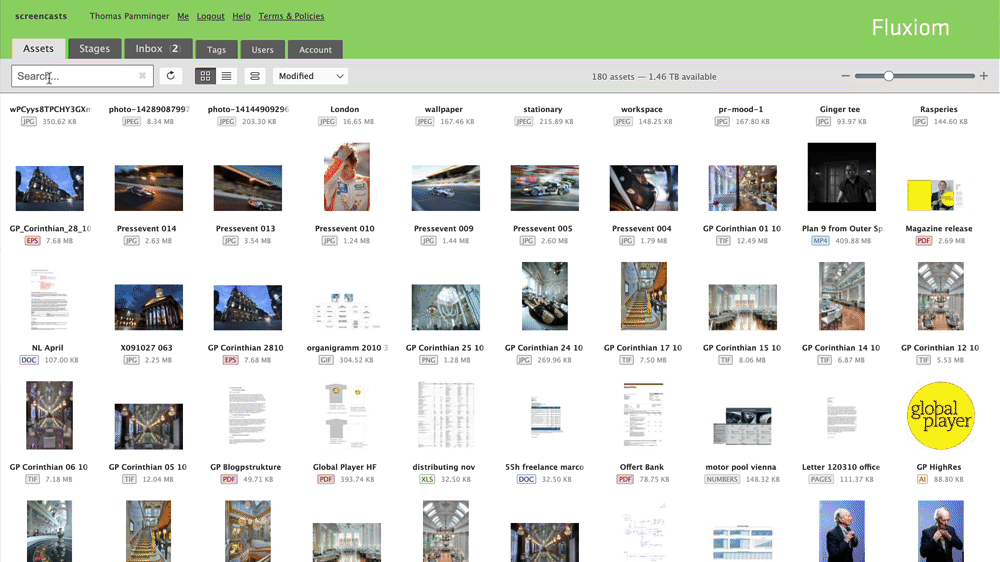 As soon as you click in the search field a dropdown appears with chips to narrow down your search. You can either click or type to quickly apply your search criteria.
We have made 3 types of chips available right from the search field:
Tags: Tags you create to manage and organise your assets.
Auto-tags: Set automatically depending on the properties of your files.
Labels: set automatically leveraging object and scene recognition in Fluxiom to auto-label images within your library.
Of course simple search and full-text search within documents, title, name, extension, description, IPTC/EXIF metadata are still supported as you know and love it.
This allows you to refine and adapt your search quickly. For example, you search for images and narrow your results by adding an additional label like "City".
We hope you enjoy the new powerful search in Fluxiom and it'll help you find images and documents faster and easier. We look forward to hearing your feedback.
Summary
New search functionality for tags and labels
Support for labels from object and scene recognition in search field
Related articles: